Gait & Pressure Measurement
The Tekscan Strideway™ is the first truly modular gait analysis platform in the industry.
Providing objective information on force and plantar pressure, plus temporal (time), spatial (distance), and kinetic (movement) parameters at the click of a button.
Strideway™ is a low profile, floor walkway solution that captures multiple sequential foot strikes of humans.
Strideway™ System Features:
Modular platform, available in 7 different lengths from 1.3m – 5.2m capturing multiple footsteps in a single pass.
Can be easily stored and transported and can also be extended at a later date.
Three resolutions to suit your application, from 0.968 sensels/cm2 – 3.88 sensels/cm2
Scanning speed up to 500Hz in the standard resolution and 250Hz in the medium and high resolution.
Integrates with other gait lab technologies, such as EMG and Motion Capture systems
Automated calculation of an array of gait parameters: step and gait time, distance, velocity, and cadence, plus many more
Automatically detects foot strikes with labels for left or right and number stances from first to last
Foot segmentation aids in calculating toe-in or toe-out angle, compared to the line of progression
Low profile platform reduces risk of tripping and minimises gait changes and wider to accommodate walkers
Quick set-up and data collection process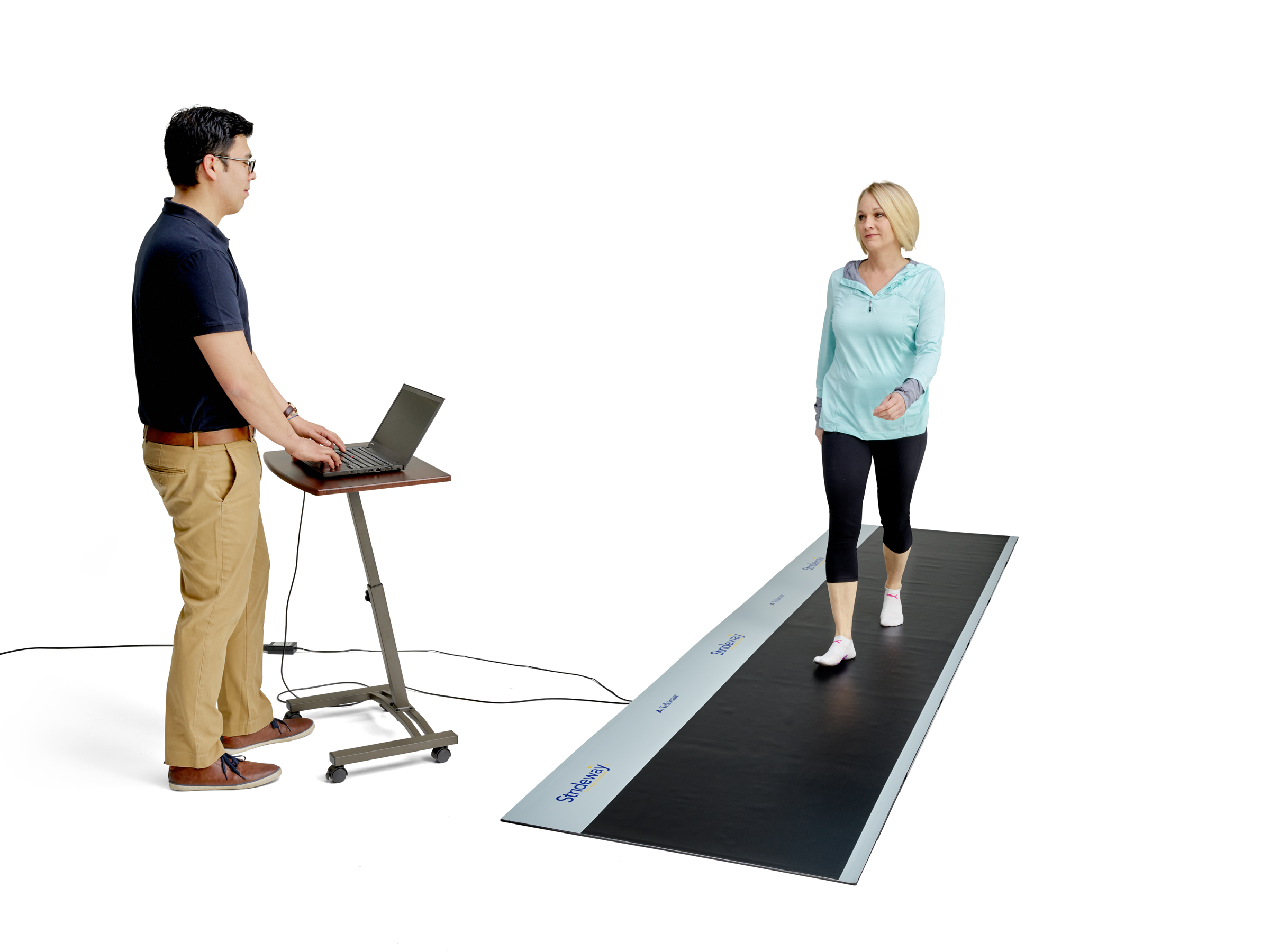 Strideway™ System Applications
Identify asymmetries or gait dysfunctions
Quantify foot function and gait patterns over several strides
Evaluate plantar pressure distribution for asymmetries and areas of high pressure
Monitor improvements post surgery or rehabilitation
Track patient progress with database and comparison reports
Determine the effectiveness of a proposed treatment
Assess high pressures and deviated Centre of Force trajectories resulting from foot dysfunction and/or gait related disorders
Evaluate and determine treatments for pathomechanical and neuromuscular foot and gait affecting disorders
Investigate a treatment hypothesis for pathomechanical and neuromuscular foot and gait disorders
Screen for areas of potential ulcerations